Letter From The 
Board Chair And President & CEO
Dear Partners, Supporters and Angelenos,
So much is unprecedented when it comes to this pandemic. Throughout the year, the Mayor's Fund has been tasked with simultaneously helping Angelenos live through COVID-19 and helping our city recover from it.
From increasing vaccine access in vulnerable communities to providing cash assistance to small businesses, the Mayor's Fund has continued to play an outsized role in the City's response to the pandemic. All told, with the support of 15,000 generous donors and in coordination with our partners in City Hall, since the pandemic began, the Fund has provided more than $70 million in assistance to small businesses, non-profit organizations and more than 225,000 Angelenos.
At the same time, the Mayor's Fund has continued to support ongoing initiatives such as Summer Night Lights, LA College Promise Works and Women in STEM, and helped launch new initiatives, too, including BIG:LEAP, Los Angeles' groundbreaking guaranteed basic income pilot.
This coming year will mark our third living with COVID-19. It will also mark our first transition from one mayor to another. What will remain constant is our commitment to operating in a way that upholds the highest standards of integrity and that always believes in the promise of Los Angeles. 
The support we continue to receive and the scale at which we continue to operate assure us that we are ready for whatever challenges our city will face in the years ahead.
Thank you for all of your support.
Kathleen Brown & Deidre Lind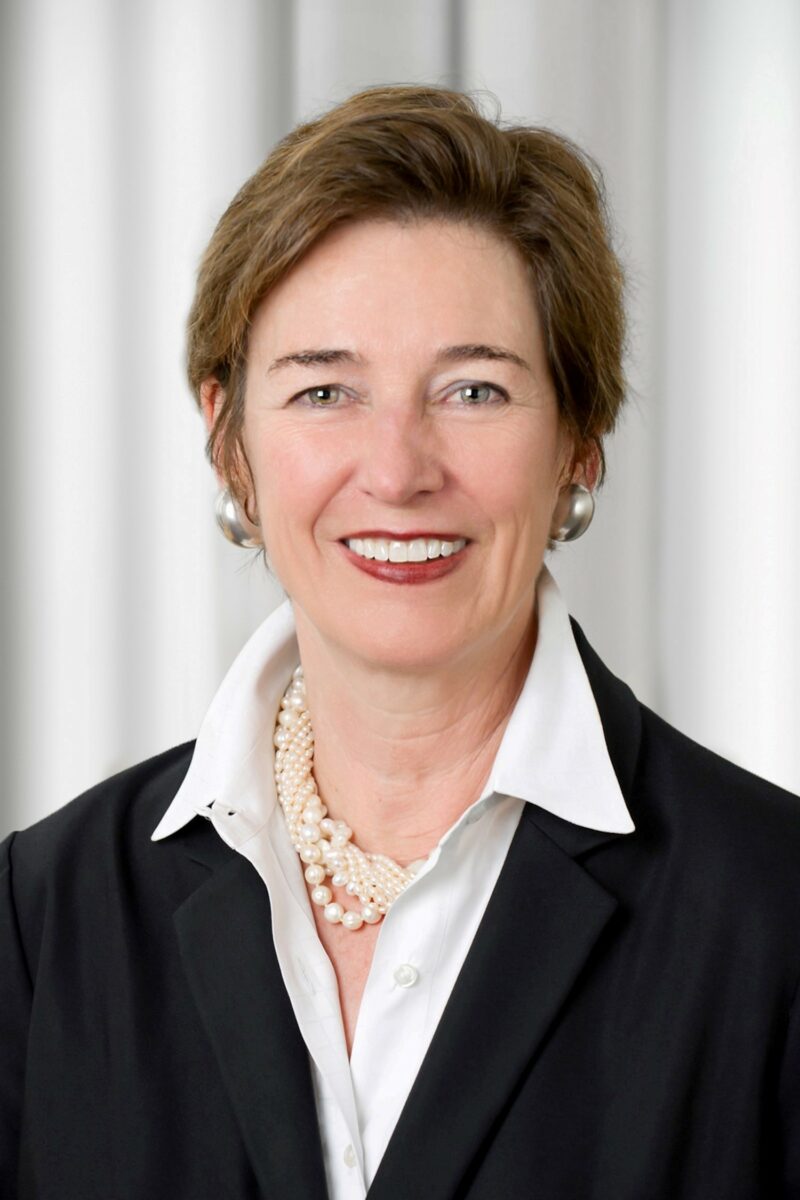 Chair, Board of Directors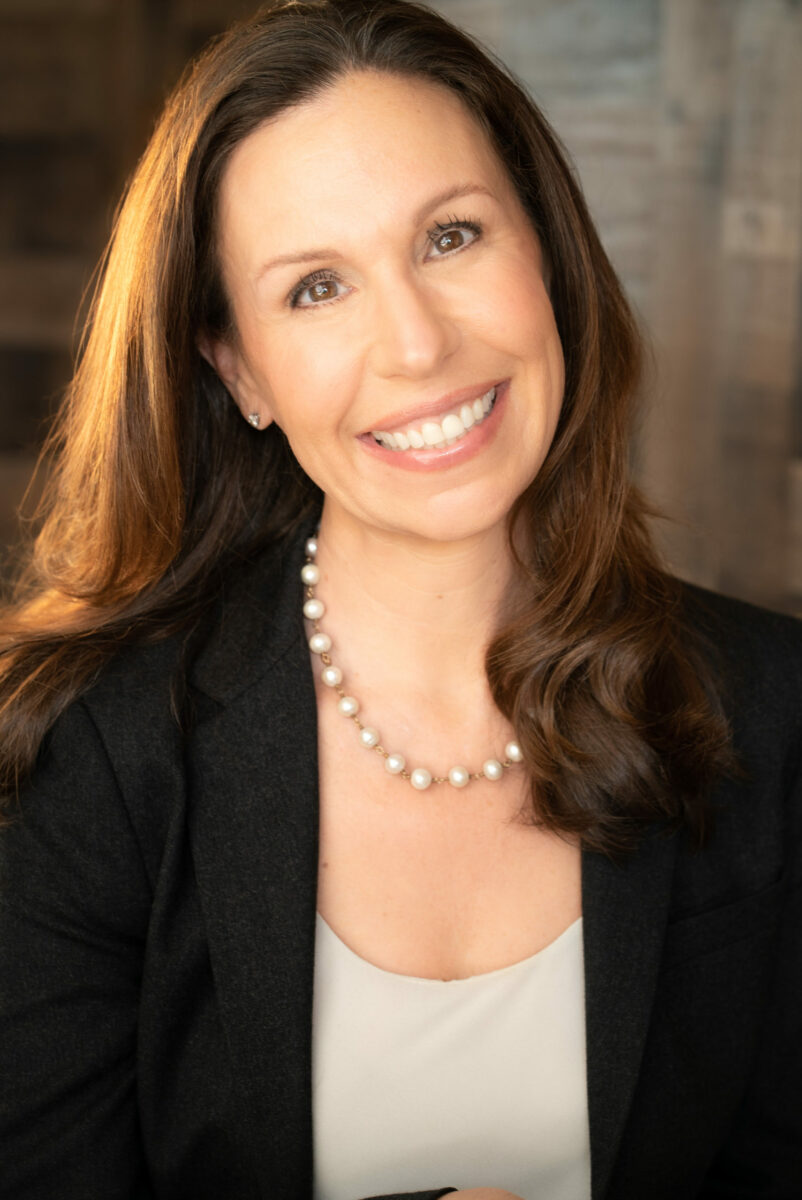 COVID-19 Emergency Response
COVID-19 Emergency Response
Direct Cash Assistance
The Mayor's Fund launched its direct cash assistance efforts in March 2020 with the Angeleno Card, in partnership with the City's FamilySource Centers, and continued those efforts in FY21.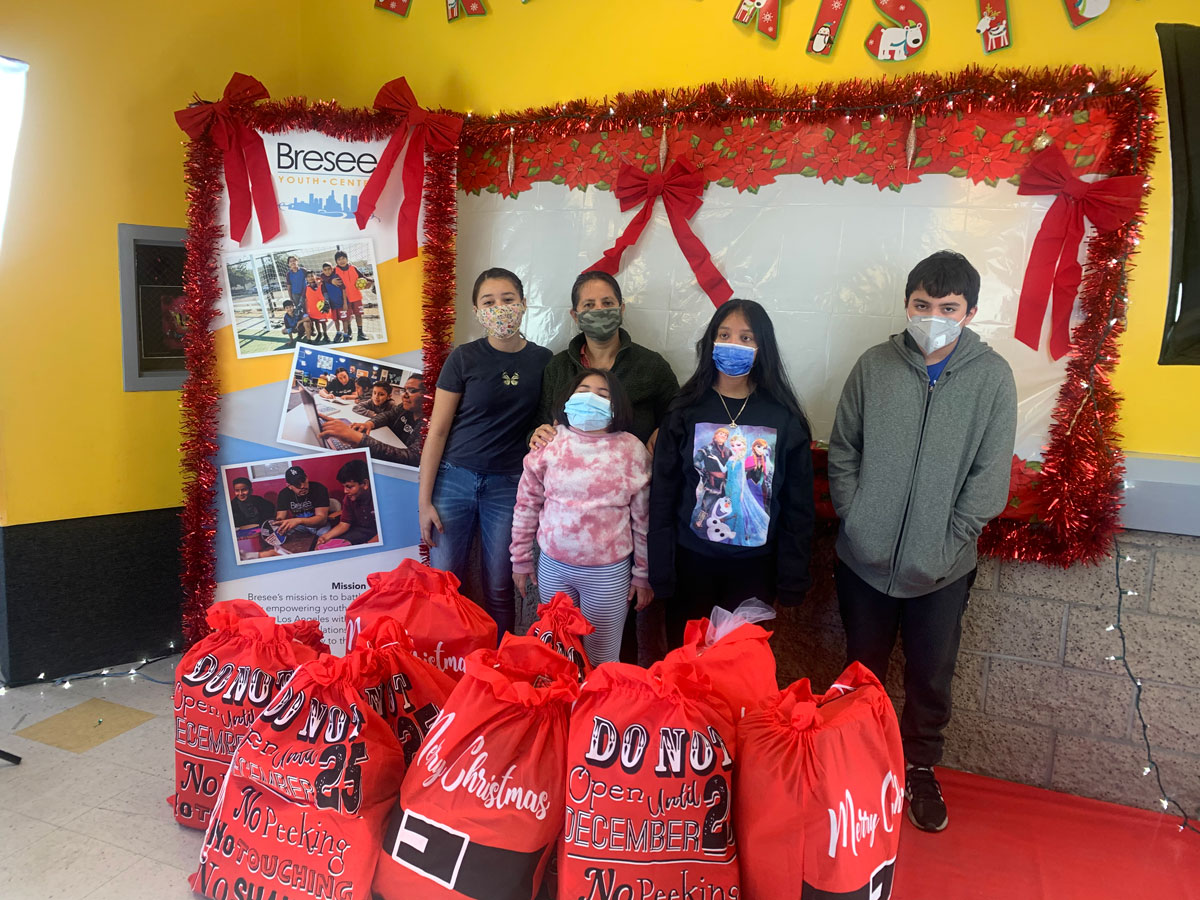 SERVE: Secure Emergency Relief For Vulnerable Employees
The Mayor's Fund provided $8 million in cash assistance to 10,000 food service workers who experienced a decline in income due to the pandemic. Food service workers were especially hard-hit due to restaurant closures.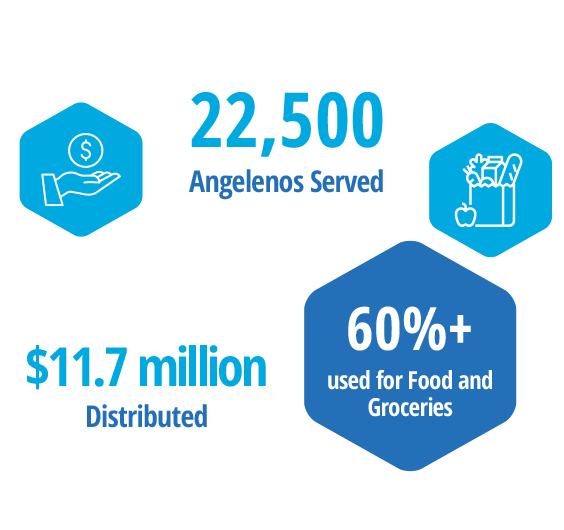 GIVEN: Grocery Initiative For Vital Emergency Needs
In partnership with the City's FamilySource Centers, more than 12,500 families were provided cash cards for food and other family necessities during the holiday season. More than $3.7 million was distributed through this initiative.
COVID-19 Emergency Response
COVID-19 Vaccines
When COVID-19 emerged, Los Angeles stepped up to the plate with innovative and courageous solutions to save lives and livelihoods, and we strengthened our government's actions by tapping into the generosity of our neighbors, our philanthropic partners and our public and private sector.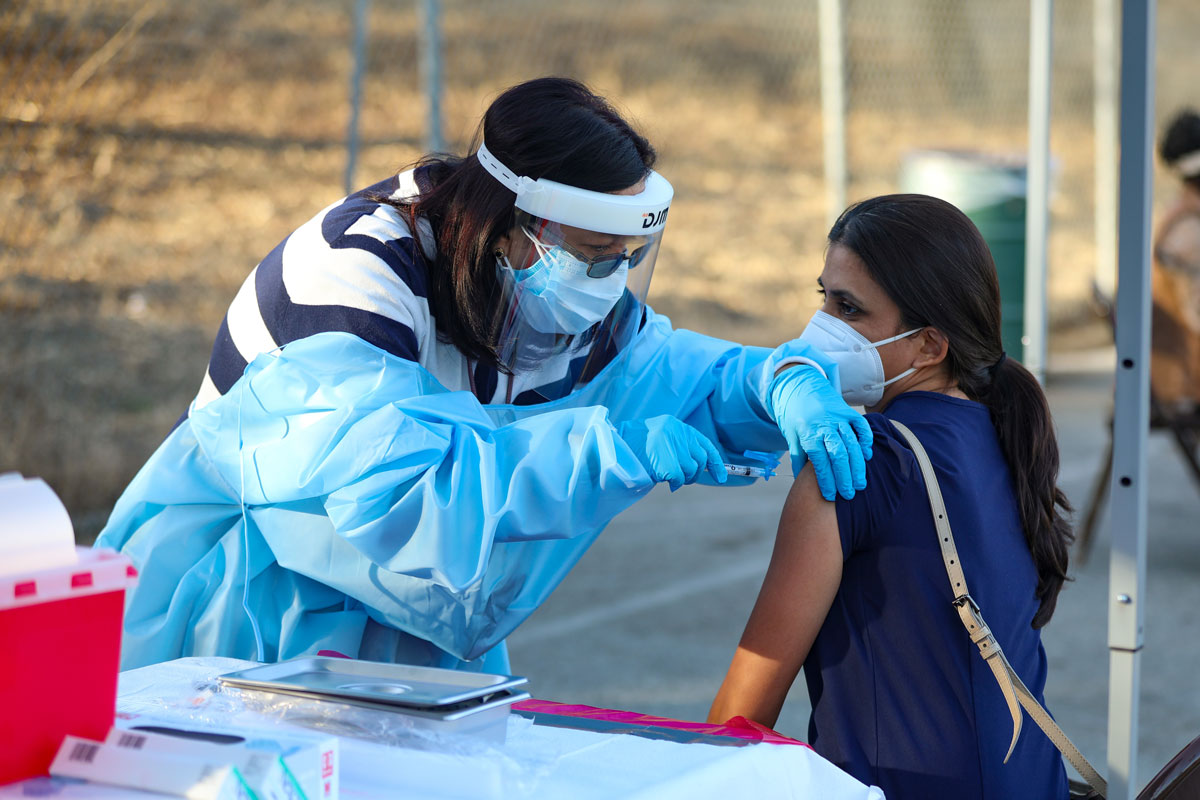 MOVE: Mobile Outreach For Vaccine Equity
MOVE comprises mobile vaccination clinics that bring vaccines into underserved communities. Through December 2021, MOVE has deployed 141 mobile vaccination sites in neighborhoods across Los Angeles, delivering 150,188 vaccine doses in neighborhoods reporting lower vaccination rates on average.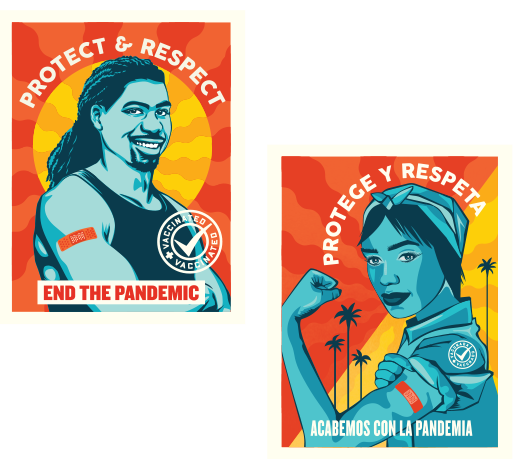 Protect & Respect
The higher our vaccination rate, the closer we are to ending the COVID-19 emergency. The Mayor's Fund partnered with the City and Studio Number One, a Los Angeles creative agency founded by Shepard Fairey, to create the Protect & Respect pandemic art series in both English and Spanish to encourage people to protect themselves and respect each other by vaccinating themselves against COVID-19.
COVID-19 Emergency Response
Economic Recovery
Small businesses are key to our economic recovery. They are the heart of our communities and are responsible for almost 50 percent of our jobs in Los Angeles.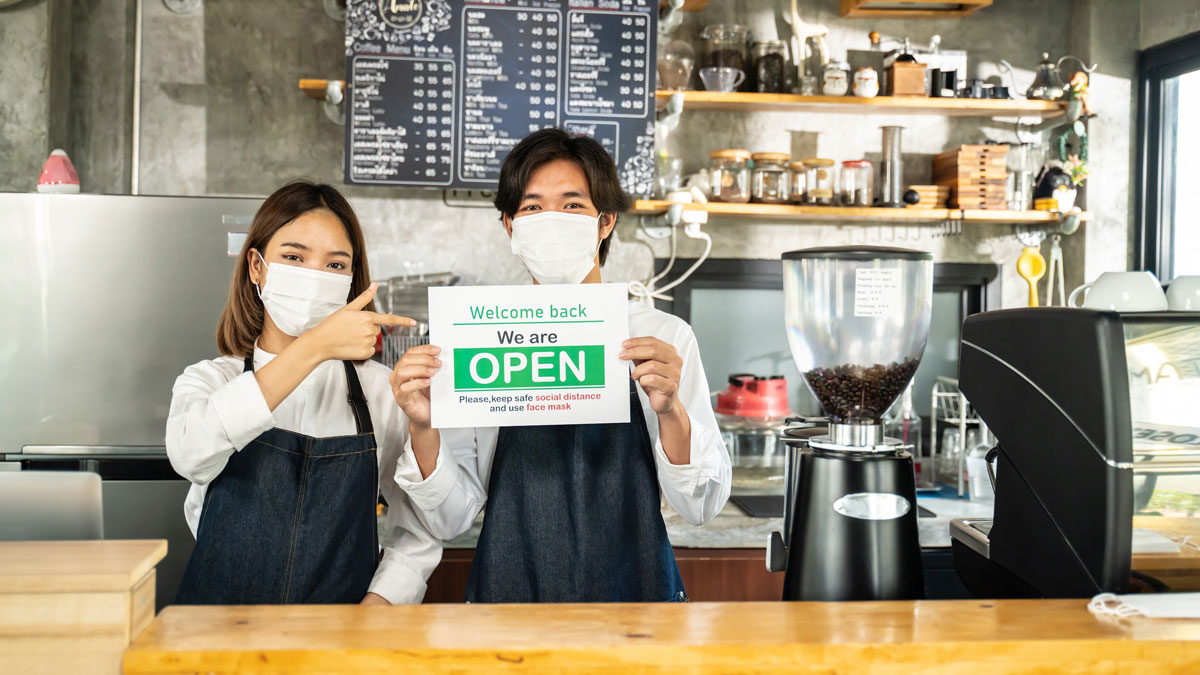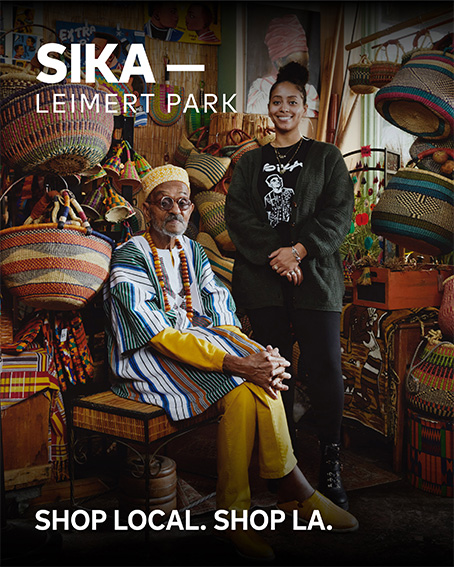 Small Business Relief
When publicly-funded programs ran short, the Mayor's Fund launched its Small Business Relief Grants initiative to provide grants to up to 1,030 small businesses to help cover urgent costs like payroll, rent and utilities. Priority is given to industries most adversely impacted by the pandemic.
Street Vendor Technical Assistance Pilot
Some of our city's smallest businesses were among the hardest-hit by the pandemic. To help them succeed, the Mayor's Fund is supporting a pilot with the City's BusinessSource Centers to help sidewalk vendors secure permits, comply with health regulations and obtain City Business Tax Registration Certificates.
Small Chambers of Commerce Relief Fund
Small chambers have provided crucial assistance to businesses impacted by COVID-19 at a time when the chambers themselves have seen their own resources depleted. To maintain these critical lifelines for our small businesses, the Mayor's Fund awarded grants of up to $10,000 to 22 local business chambers.
LA Optimized
LA Optimized was launched through the EIR program in 2020 to directly address the impacts of the COVID pandemic on small business. The pandemic highlighted the need for businesses to be online. LA Optimized helps businesses with online listings, e-commerce, social media and more.
COVID-19 Emergency Response
Youth & Education
Our recovery can be stronger and more strategic when government, philanthropy and the private sector work together.
– Deidre Lind, President & CEO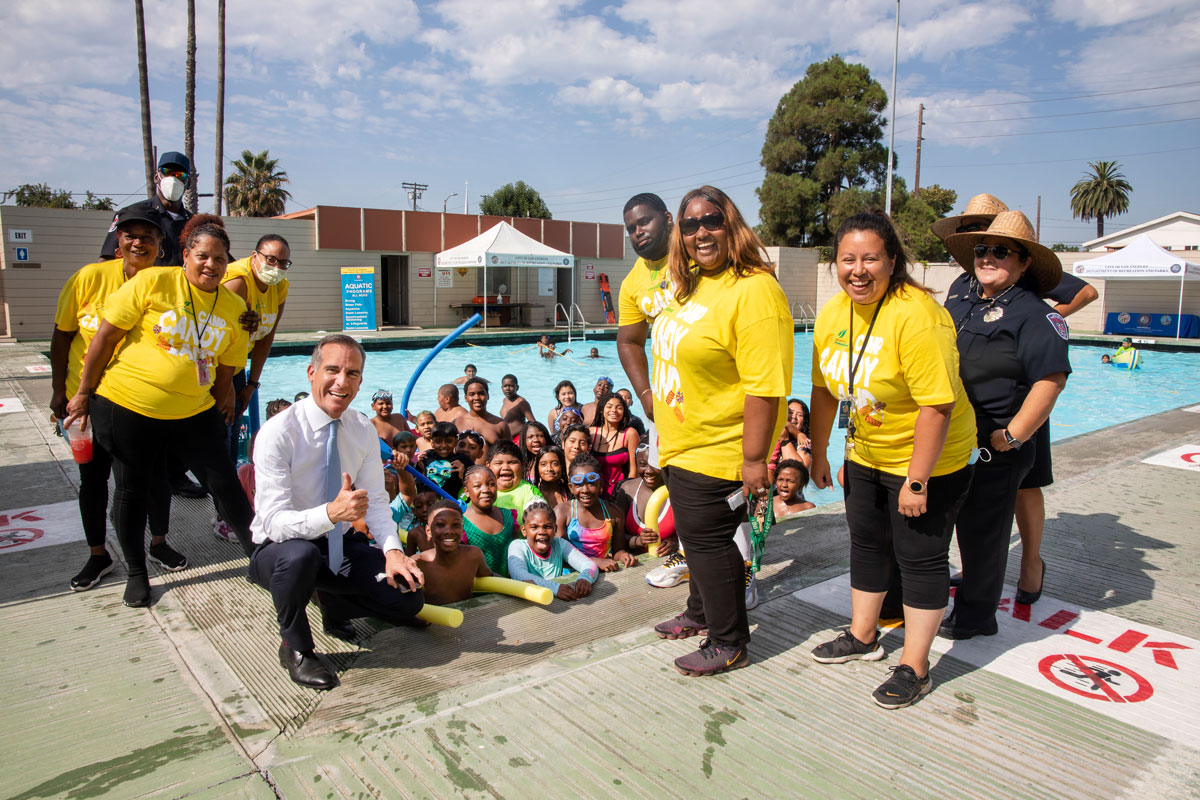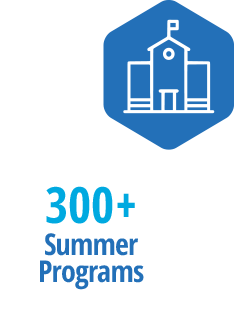 Earn Learn Play
COVID-19 caused financial, academic and social hardship as well, and youth were particularly affected. That's why the City and County of Los Angeles, with the support of the Mayor's Fund, launched Earn Learn Play — an online searchable database representing an unprecedented effort to ensure every youth aged 14 to 24 could access job, educational and recreational opportunities during the summer. With our key partners Greater LA Education Foundation, Great Public Schools Now, California Community Foundation, The Eli & Edythe Broad Foundation, and LA84 Foundation's Play Equity Fund, more than $10 million in new funding was raised to support this initiative.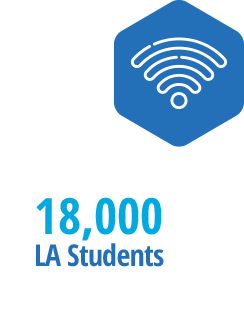 Angeleno Connectivity Trust
In coordination with T-Mobile through its Project 10Million and several community-based organizations, the Angeleno Connectivity Trust is providing free Internet access for up to 18,000 LA students. This program is focused on students experiencing homelessness, children in foster care, young people with disabilities, at-risk youth, and those who may have dropped out of school or cannot attend due to lack of technological resources.

Education & Workforce
Development
Careers By Design – Careers by Design creates a pathway to professional service jobs in the architecture, engineering and construction sectors for underserved residents of South Los Angeles.  Participants receive training, case management, internships and direct placement opportunities.
ExpandLA & Season of Stem – Mayor Eric Garcetti's Task Force on Out-of-School Enrichment Time, founded in January 2020, pivoted during the pandemic to bring together LA's museums, universities, educational non-profits and others to provide STEM learning opportunities to K-8 students across LA. 36,000 students have been served during three Seasons of STEM: Summer & Fall 2020, and Spring 2021.
Evolve Entertainment Fund – The Evolve Entertainment Fund's primary goal is to bridge the opportunity and skills gap to build stronger career pipelines in entertainment for disadvantaged youth, women, people of color and the LGBTQ community, through internships, mentorships and educational opportunities for low-income Angelenos ages 18 to 24. In Summer 2021, Evolve moved to be housed within Group Effort, a program of Maximum Effort, the entertainment and production company of Ryan Reynolds, to expand its reach in the entertainment industry.
Hire LA's Youth – Hire LA's Youth offers Angelenos aged 14 to 24 job training, workforce skills development and private sector employment opportunities during the summer, in partnership with the LA Economic & Workforce Development Department. Since 2013, the program has served more than 43,000 young people.
LA College Promise Works – The Mayor's Fund was a key partner in LA's College Promise, which made LA's community college's tuition-free for two years for LAUSD graduates. Now, LA College Promise Works prepares College Promise students to enter the workplace and thrive with wraparound services and dedicated career coaches.
MAYA : Mayor's Young Ambassadors – The Mayor's Young Ambassador (MaYA) program offers free international travel for students from low-income households who are currently enrolled in community college through LA's College Promise. Participants meet with peers and government officials abroad, take part in community service projects and are prepared to serve as hosts during the LA 2028 Summer Olympic Games.

EY-Entrepreneurs In Residence – In its 6th year, the EIR program embeds entrepreneurs in different industries at City Hall to help create policies and programs to better promote entrepreneurialism in LA.
LA Original – LA Original encourages people to shop local and showcases LA's diverse makers and locally designed, assembled and manufactured goods through a line of LA-branded products, with proceeds supporting creative entrepreneurship programs. LA Original also launched a shop-local campaign highlighting small businesses by neighborhood.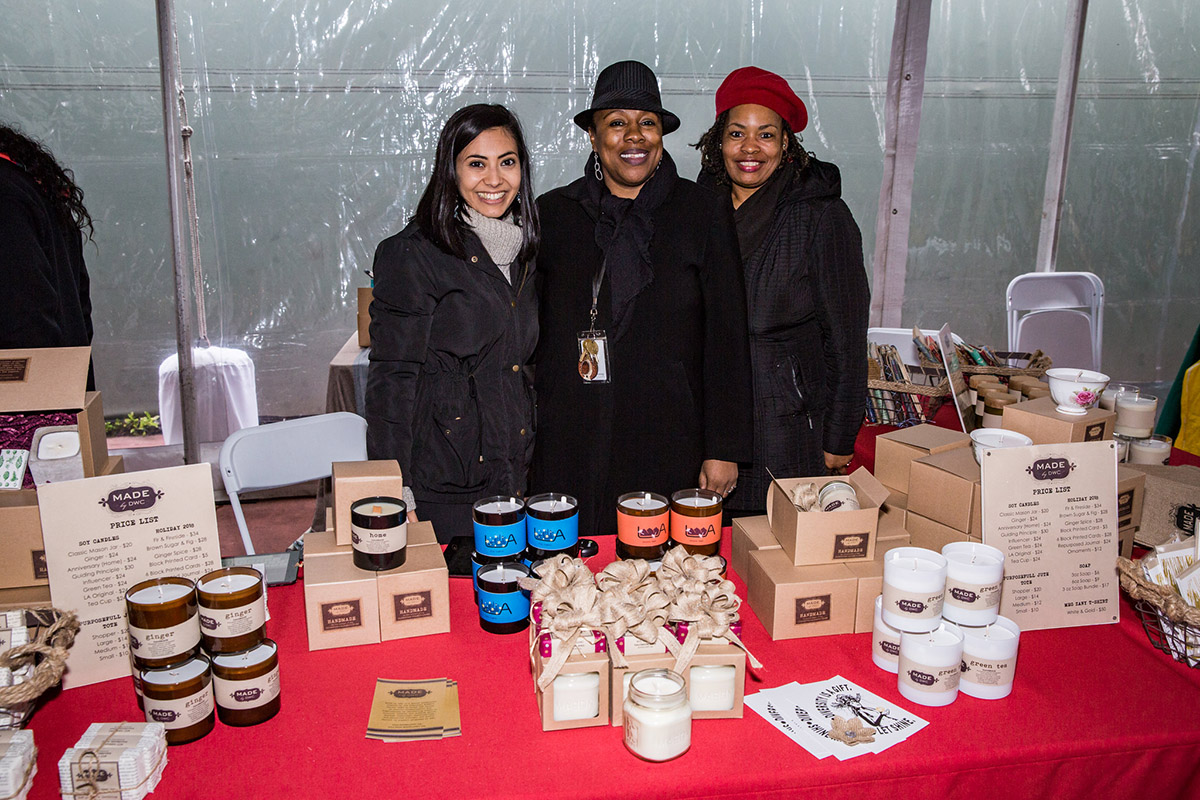 Census Goodwill Ambassadors – With the 2020 Census shaping the allocation of billions of government dollars, the 2020 Census Goodwill Ambassadors improved LA's Census response rates in hard-to-count areas by mobilizing diverse community members to conduct neighbor-to-neighbor outreach and education
Mayor's Crisis Response Team – The Mayor's Crisis Response Team responds to homicides, suicides, domestic violence, serious traffic collisions and more. With more than 250 highly-trained volunteers, the Team ensures Angelenos have crisis care at their sides during their most traumatic moments.
Purposeful Aging LA – The Purposeful Aging LA initiative seeks to ensure that government meets the needs of LA's aging populace. Key partners include the City and County of LA, the Milken Institute, AARP California, County of LA Community and Senior Services, the USC Leonard Davis School of Gerontology, and the UCLA Los Angeles Community Academic Partnership for Research in Aging.
Volunteer LA – Volunteer LA connects Angelenos with meaningful service opportunities that create positive change in our communities. It provides an online platform for people seeking volunteer opportunities and for nonprofits in need of volunteers. Learn more at letsvolunteerla.org.
Summer Night Lights – In neighborhoods at risk from gang activity, Summer Night Lights taps the Mayor's Office of Public Safety's Gang Reduction and Youth Development (GRYD) team, the LA Police Department, and the LA Recreation and Parks Department to keep 32 city parks open into the evening throughout the summer with free athletics, arts, learning, food, and health and wellness programming.
WiSTEM LA : Women In Stem – Los Angeles is home to one of the world's fastest-growing and most dynamic tech and engineering sectors, and LA's WiSTEM program was created to ensure that women are equitably included by providing support to women at every stage of their careers, including educational enrichment, mentorship and professional networking.
Youth Employment Pilot – The Youth Employment Pilot leverages research and analysis from USC and Boston Consulting Group to use technology to connect young people to career placements. Partners in debuting FindYourFuture.la include the LA Area Chamber of Commerce and the LA Economic and Workforce Development Department.

Citizenship &
Immigration
Cities For Citizenship – Cities for Citizenship encourages and supports legal permanent residents to complete the citizenship process through a multi-city initiative co-chaired by Mayor Garcetti.

Bloomberg i-Team – Funded by Bloomberg Philanthropies, the Innovation Team functions as in-house innovation consultants at City Hall. Its work includes initiatives to institutionalize gender equity across City departments, combat homelessness and prepare Angelenos for the jobs of tomorrow.

Equity
City Department of Civil & Human Rights – The new Los Angeles Department of Civil & Human Rights is focused on long-standing discrimination impacting underserved and minority communities that denies equal treatment in private commerce, education, employment and housing.
CHANGE : City Hub And Network For Gender Equity – With new support from the Robert Wood Johnson Foundation and the Foundation to Promote Open Society, CHANGE is the world's first city-led international network focused exclusively on gender equity. CHANGE cities commit to using the power of local governments to create systemic change through city operations, services and leadership.
Imagine Racial Equity – Imagine Racial Equity promotes opportunities for community dialogue to shape City policies and action to increase equity and restorative justice.
State Of Women & Girls Address And Young Women's Assembly – This annual event brings hundreds of LAUSD students together with leaders from government, business, sports and the nonprofit world for workshops, leadership training and in-depth discussions of the State of Women & Girls.

Homelessness & Housing
LA ADU Accelerator – In partnership with Bloomberg Philanthropies, the LA ADU Accelerator program partners with homeowners to rent their accessory dwelling units (ADUs) to older adults facing housing insecurity, helping increase the supply of affordable housing and reducing the number of people who may end up homeless.
Low Rise Infill Housing R&D Initiative – Low Rise Infill Housing R&D explores the opportunity of new, low-rise housing (2-5 units) to improve affordable housing options for low-and-middle income Angelenos.
Shelter Activation & Innovation Fund – The Shelter Activation & Innovation Fund augments publicly-funded shelters and temporary and bridge housing with flexible, private resources to activate bed availability as quickly as possible, and provides people entering transitional housing with funds to purchase essential household supplies through the Angeleno Connect Card.

Sustainability & Resiliency
LA's Green New Deal – The Mayor's Fund supports the implementation of Mayor Garcetti's Sustainable City pLAn, which is the framework for LA's Green New Deal, a roadmap toward a safe, prosperous and livable Los Angeles. The pLAn focuses on short-term results while advancing long-term, transformational goals.
Sustainable Development Goals – LA's Sustainable Development Goals initiative implements the United Nations' Sustainable Development Goals locally through a set of commitments to end poverty, protect the planet and broaden prosperity. Tracking toward SDG targets identifies gaps and opportunities for the City's long-term planning.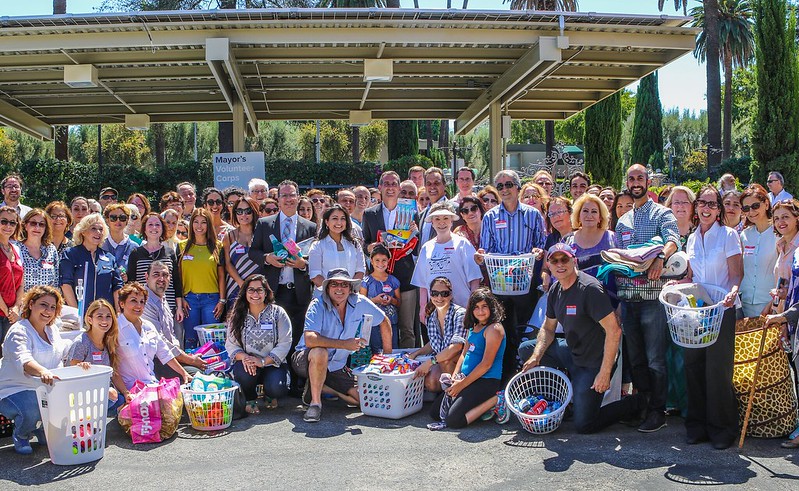 Programs vs. Operations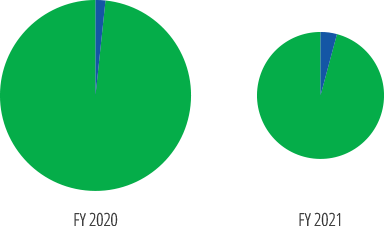 Total Spending by Program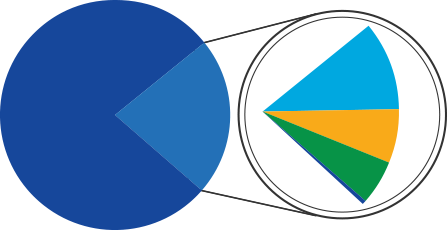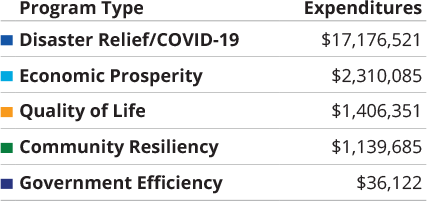 Revenue & Spending
Contributions by Type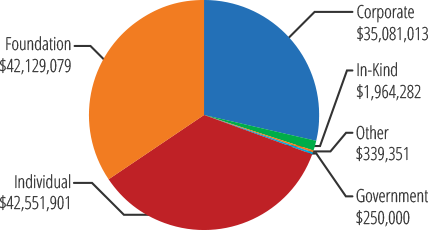 Dear Friend,
As my time as mayor comes to a close, I have spent a lot of time reflecting on the last eight years and thinking about the advice I will give to my successor when they take office.
There is a lot to consider, but my advice to the next mayor will absolutely include this: You need the Mayor's Fund for Los Angeles.
With the Mayor's Fund, we created a model that other cities have used to address their toughest challenges. We have since improved on that model, and today, our Mayor's Fund is a leader among its peers.
The Mayor's Fund is how the city brings together government, non-profits, business, philanthropy and individual Angelenos.
It's how we can quickly respond to emergencies. When the pandemic hit, it was the Mayor's Fund that enabled us to respond faster than any other vehicle to provide 685,000 meals to seniors who were suddenly isolated in their homes; to deliver direct cash assistance for more than 125,000 Angelenos; and to provide shelter and services to those affected by domestic violence at a time when the existing shelter system was frozen in place.
It's also how we drive innovation. The Mayor's Fund is the vehicle that allowed us to pilot free community college for graduating LAUSD seniors – proving a model that was adopted by the state. It's how we launched pathways to create new solutions to address our homeless crisis. It's how City Hall stood up an Operations Innovation Team to cut red tape and save taxpayer dollars.
The next mayor does not know what the future will bring. No one does. What I am certain of, however, is that the Mayor's Fund will make sure they are prepared for crisis, to advance innovation and to be there whenever and wherever the people of Los Angeles need help.
Thank you for your support of the Mayor's Fund for Los Angeles. All of you – staff members, board members, partners, donors, volunteers – are truly angels in the City of Angels.
Thank you.
Eric Garcetti,
Mayor of Los Angeles