Mayor's Fund for Los Angeles and partners launch Fentanyl Awareness Campaign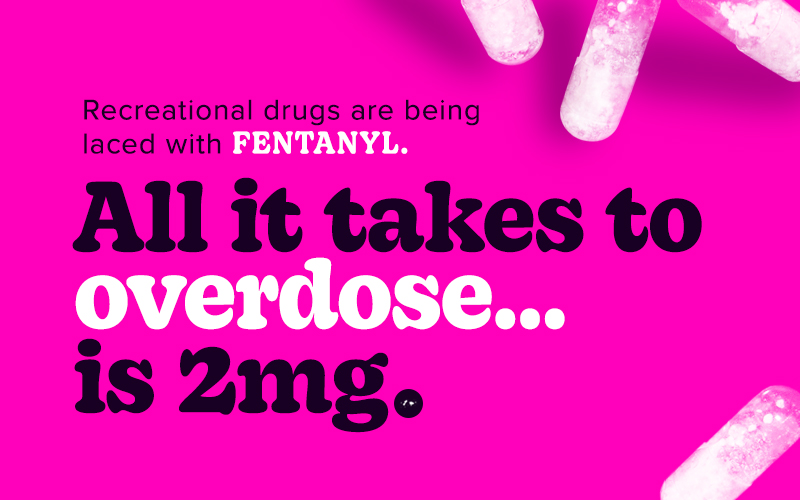 The Mayor's Fund for Los Angeles announced the launch of a campaign to raise awareness about the dangers of fentanyl. The announcement comes at a time when fentanyl overdose deaths are spiking across Los Angeles and the country.
The City of Los Angeles' Fentanyl Awareness campaign—sponsored by Aetna and developed by LA-based creative agency Giant Spoon—uses signage strategically placed on 300 city bus shelters and bus benches with the message "All it takes to overdose…is 2mg" of fentanyl.
"Fentanyl overdoses are tragically common in Los Angeles, cutting short the lives of too many Angelenos," said Deirde Lind, president and CEO, The Mayor's Fund for Los Angeles. "With the help of the Fentanyl Awareness campaign, Angelenos will learn more about the dangers of the drug, how to recognize overdoses and what to do if they see someone else overdosing."
The campaign includes a website, AllitTakes2mg.org, where Angelenos can learn how to recognize signs of an overdose and how to reverse one using Naloxone. Giving Naloxone rapidly reverses the effects of opioid drugs, restoring normal respiration. It can be administered by injection or through a nasal spray.
"We're working with the City of Los Angeles to create awareness of the dangers of drug abuse and offer education on how to administer treatment to someone experiencing a fentanyl overdose," said Jeff Hermosillo, California Market President, Aetna. "This campaign provides much-needed opportunity to spread the word to prevent fentanyl-related overdose deaths and poisonings in Los Angeles."
Fentanyl, a synthetic opioid, is increasingly added to recreational drugs such as cocaine and heroin at deadly levels undetectable by drug users. This has led to an increase in overdoses across the United States. According to data from the California Department of Public Health, fentanyl-related deaths in the state have more than tripled in the past three years alone. In 2021, Los Angeles County had the most fentanyl overdose deaths in California at 1,361.
About The Mayor's Fund for Los Angeles
The Mayor's Fund for Los Angeles is a non-profit organization dedicated to improving life for all Angelenos. Uniquely positioned at the crossroads of local government, business, philanthropy and non-profits, the Fund facilitates communication and collaboration between the public and private sectors to find solutions to Los Angeles' most complex challenges. It was established in 2014 with Mayor Eric Garcetti as a permanent resource for Los Angeles residents that spans across mayoral administrations. Information at: www.MayorsFundLA.org.
Related News