MFLA and Mayor Bass Convene L.A. Interfaith Community for Roundtable Discussion of Key Priorities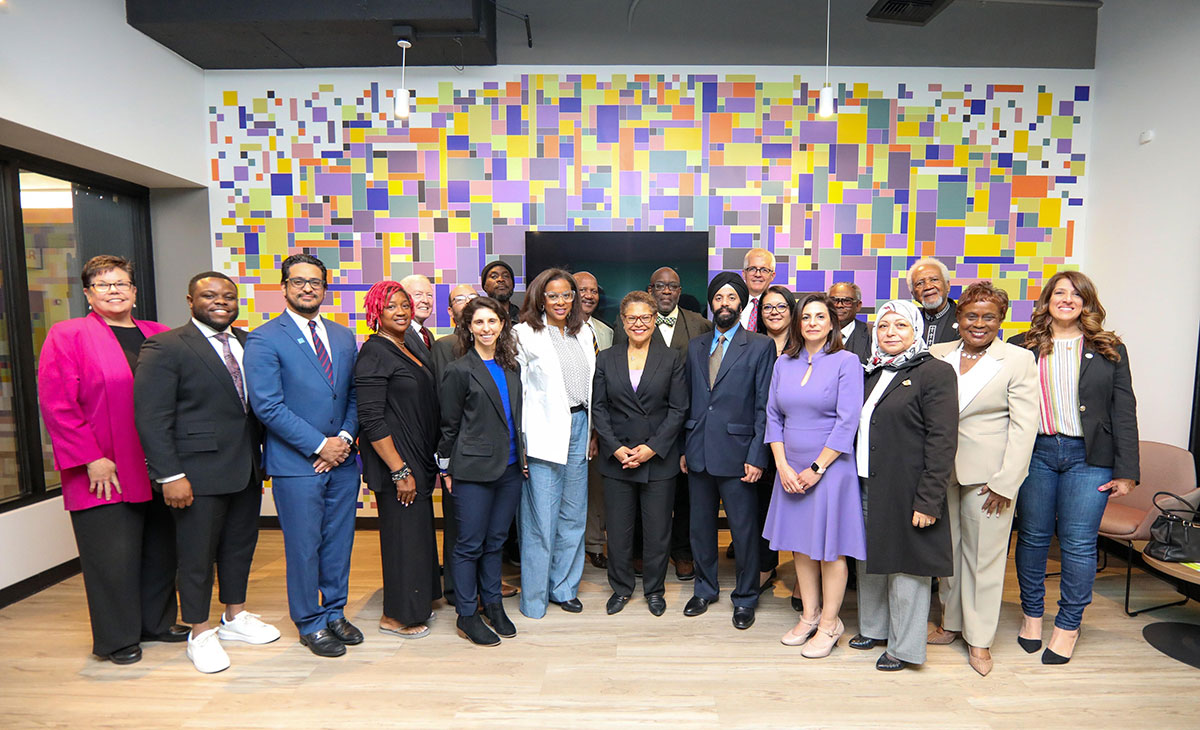 The Mayor's Fund for Los Angeles is Mayor Bass' partner in bringing people and communities together to share ideas about how we can make sure L.A. continues to be a place of love, support and belonging for everyone.
That's why the Fund proudly supported and helped organize Mayor Bass' recent Interfaith Roundtable, a wide-ranging and powerful discussion that brought faith leaders together around key components of the Mayor's ambitious equity agenda.
During the meeting, Mayor Bass and interfaith leaders discussed the importance of continuing to help Angelenos heal the wounds that were reopened last year by the revelation of leaked racist and homophobic comments by several city leaders. They also reaffirmed their commitment to continuing the fight against racism, Asian hate, antisemitism, and bigotry in all of its ugly and insidious forms.
The Fund will continue helping Mayor Bass lead our city forward with compassion, and we stand with our interfaith community in the fight to make sure hate and discrimination have no safe harbor anywhere in our city.
Related News