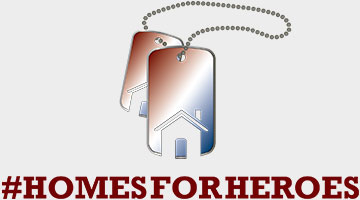 FAQs
Return to Homes for Heroes
Q: What is the #HomesForHeroes campaign? How does it differ from the Homes For Heroes program launched in 2015?
A: Mayor Garcetti, United Way's Home for Good and VA Secretary McDonald launched the Homes For Heroes program in 2015 working with City and County agencies to identify 1,000 private landlords to accept federal rental subsidies available to homeless veterans.
The Mayor's Fund for Los Angeles #HomeForHeroes campaign, launched in 2015 on Veterans Day, provides Angelenos the opportunity to contribute resources needed to cover move-in costs for 500 homeless veterans in the City of Los Angeles, ensuring each has a place to call home.
Q: How did you select which veterans to help with #HomesForHeroes?
A: There are currently 500 veterans who are living on the streets of Los Angeles with federal housing vouchers which cover their rent payments but who do not have the resources necessary for moving-in.
United Way, through their Home For Good initiative, supports a network of nonprofit partners who have identified and work directly with these homeless veterans.
Q: What is move-in assistance and what does it cover?
A: While these 500 veterans have a federal housing voucher to cover their rent, they do not have resources to cover such necessary costs as security deposits, basic furniture and essential toiletries and supplies.
Q: Aren't there more than 500 homeless veterans in Los Angeles?
A: The #HomesforHeroes campaign is targeting this first backlog of 500 homeless veterans with access to federal housing vouchers before they expire. Our long-term goal is to help every homeless veteran in Los Angeles move into a new home. To date, more than 5,557 formerly homeless veterans in the Los Angeles area have been placed in housing, but approx. 2,000 are still stuck on the streets today.
Q: Where does my donation go? How much of it will be going to charity?
A: Every dollar of your donation will go directly towards the move-in costs of homeless veterans in Los Angeles – mainly security deposits, basic living essentials and utilities. The Mayor's Fund for Los Angeles is set up to ensure that funds raised through the campaign will go directly to programs serving homeless veterans through our partner, Home For Good.
Q: What is the City, County and other public sector partners doing to address the current homeless population in Los Angeles?
A: The City of Los Angeles, under the leadership of Mayor Garcetti and the City Council, recently committed $100 million towards ending homelessness. Additionally, the County of Los Angeles has also committed an additional $100 million to the effort. A key component of this strategy is the Mayor's pledge to end veteran homelessness by June 30, 2016.
Q: What is Home for Good?
A: Home for Good is an existing collaborative of philanthropic and community leaders across the region dedicated to ending chronic and veteran homelessness. Convened by the United Way of Greater Los Angeles and the Los Angeles Chamber of Commerce, Home for Good has brought public and private partners together to address homelessness, which has resulted in a public/private partnership aligning over $720M to date and the first regional Coordinated Entry System to best match homeless individuals to the right fit permanent housing solutions.