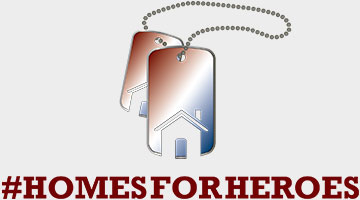 Hear Their Stories
Lakiesha's Story
---
Anthony's Story
Anthony Linton would pull his white 1995 Dodge Dakota into the Wal-Mart parking lot. He'd lock the doors, say his prayers and try to get just a few hours of sleep.
With nowhere to live, he crammed his 5'9″ frame into the cab of that pickup truck every night for a year.
It was a harsh welcome home from Kuwait for the 17-year military veteran, who had served in the Marines, the Army National Guard and Army Reserve, where he is still on Individual Ready Reserve.
Anthony found he wasn't alone. Homelessness is the reality for far too many veterans.
"In the military, everyone falls in line. But when you come back, everyone has to deal with their own individual issues. …And nobody tells us where to go. If (vets) don't get help, they end up on the street. They fall through the cracks."
Suffering from PTSD, and unable to get a job, Anthony stayed with family when he could, but that was never a long-term solution. His best available option at that point was his truck.
"It shouldn't be that way, it shouldn't be this hard for us to get help.  I'm not complaining; this is what it is. This is what a lot of vets are dealing with. I've been lucky. A lot of these guys are in survival mode with no help."
Anthony feels fortunate that the Volunteers of America introduced him to PATH, where he was connected with his case manager, Megan. She immediately went to work, quickly getting Anthony a HUD-VASH voucher, which ensures his rent will be paid each month.
Within four weeks of finalizing the paperwork, Megan and PATH secured Anthony's new home in Inglewood. He got the key in early September.
"PATH needs to be highlighted. PATH is a system that works. Vets need to be made aware of it.  When these guys come home, PATH should be at one of the yellow ribbon ceremonies. PATH should be part of the reintegration. PATH is an unbelievable blessing. Don't know what I would do or where I'd be without them."
At 60, Anthony is trim, fit and spry. He could easily pass for a man 15 years younger. He says his high stress levels, which are brought on by the PTSD, have lessened since he moved into his new home.
"When I walk into this place at night, it's my place. I don't have to worry. No matter what, I'm good. I have a place that feels like home.  It's like a turtle shell. It's safety and security. It's everything."
Anthony is deeply appreciative of all of the support he has gotten, but he knows there are more homeless vets out there who still need help and hopes that MFLA and PATH can find a way to help them all.

---
Benjamin, Marine Corps Veteran
Benjamin is a proud Marine Corps Veteran. After returning from service, he struggled financially and eventually fell into homelessness. He lived on the streets of the City of Los Angeles, filtering in and out of shelters for three long and tiring years.
Last Friday though, Benjamin's struggle on our streets ended. He signed a lease, was handed a set of keys, and entered his new, "little cottage." His new permanent home. Thanks to PATH and the support he received when moving into housing, Benjamin found a new place with everything he needed to begin again. He is looking forward to relaxing and starting to do things again that he always enjoyed.
---
Your donation to Mayor's Fund For Los Angeles #HomesForHeroes initiative helps 500 veterans just like Anthony move into new homes before the end of the year. Please help give a veteran the key to a new life.
[button url="/homesforheroes/donate/" new_tab="" button_style="btn-info" button_size="btn-large"] Donate Now [/button]
To learn more about PATH and the amazing work they do to help homeless veterans, click here.