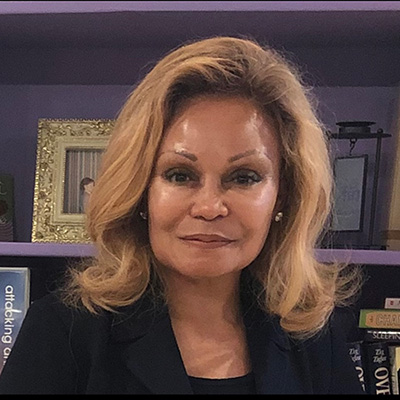 Janice Bryant Howroyd
In this millennium, Janice Bryant Howroyd knows the business world must be more innovative and more exciting! At the same time, it is more crowded, more competitive and more perilous. She thrives on maintaining an edge, expanding into new markets and offering valued clients new services as part of a precision business plan.
Today, the ACT•1 Group thrives through several verticals that add value to each other to support an overall business plan. Driven by Bryant Howroyd's personal mantra, "Keep the humanity in human resources," a team of diverse, entrepreneurial professionals manages one of America's most highly respected and experienced staffs in the industry.
Janice Bryant Howroyd's personality, perseverance and drive, coupled with – as she points out – her "extraordinary team" is what ensures ACT•1's continuous growth in a global market.
Motivated by the supportive environments of her own youth, Janice Bryant Howroyd believes that people perform best when their personal strengths are developed and challenged. Her theory is proven true by the 25+ years she has driven a highly successful business. "It is a core value of how I do business today," says the CEO. "It has never been just about making a match to make some money."
"Empowering people is a blessing and a responsibility."
Staying true to these beliefs supports ACT•1, Janice Bryant Howroyd and the communities they service. She and the company contribute well to education, entrepreneurship and economic development. She says, "Growing a global business is all about doing something good for the world."