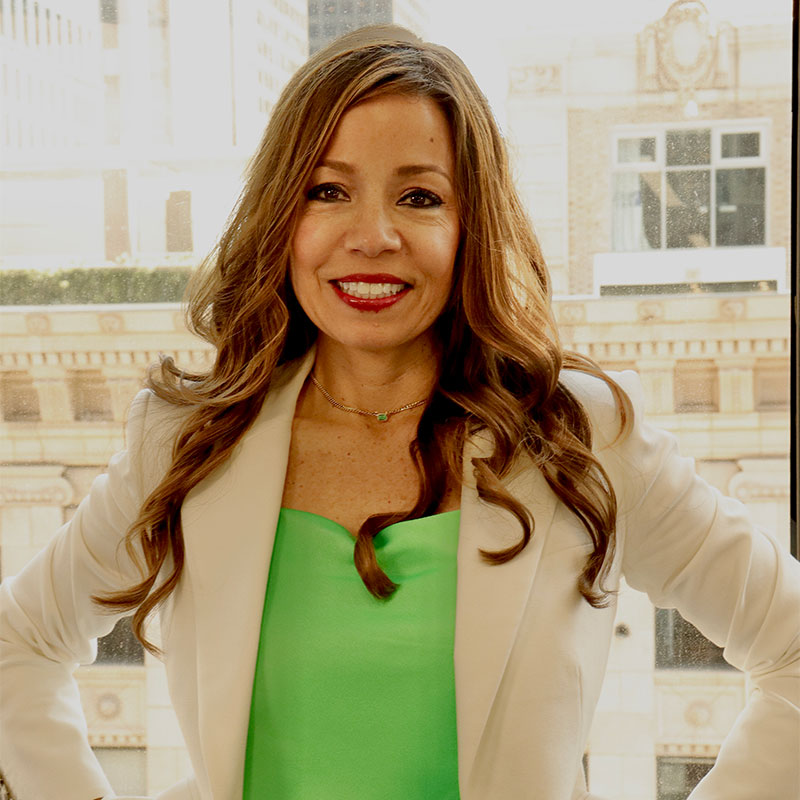 Stephanie Graves
Board Secretary
Stephanie Graves is CEO of the Lee Andrews Group, a public relations firm located in downtown Los Angeles. Since 2013 she had led the national communications firm that partners with businesses, agencies and organizations to evolve, promote, engage and protect their projects, reputations and brands.
Stephanie oversees the company's media relations, outreach campaigns, digital and social media, communications, crisis management, diversity and inclusion policies and strategic partnerships. An accomplished businesswoman, entrepreneur and community leader, her business acumen and financial expertise provides her with the right experience to lead the firm while managing the company's overall operations, driving profitability, managing company organizational structure and strategy.
Stephanie has also built a reputation for her extensive work in environmental justice issues by tackling and empowering pollution-burden communities through outreach and education programs. Her experience has been sought out by the climate change industry, serving as an expert for educational media outlets.
Stephanie sits on the board of the Steinberg Institute, a Sacramento-based nonprofit public policy institute dedicated to advancing sound public policy and inspiring leadership on issues of mental health and substance use. Her education includes a B.A. and J.D. from the University of Southern California.