We are building solutions for LA's most pressing problems.
The Mayor's Fund is dedicated to improving life for all Angelenos.
Uniquely positioned at the crossroads of local government, business, philanthropy, and the non-profit sector, the Fund facilitates the communication and collaboration vital to solving Los Angeles' most complex challenges.
By harnessing the power of institutions and experts from across the city, the Fund helps create partnerships with the power to transform Los Angeles, making it a world leader in economic prosperity, efficiency, sustainability, and quality of life for all of its residents.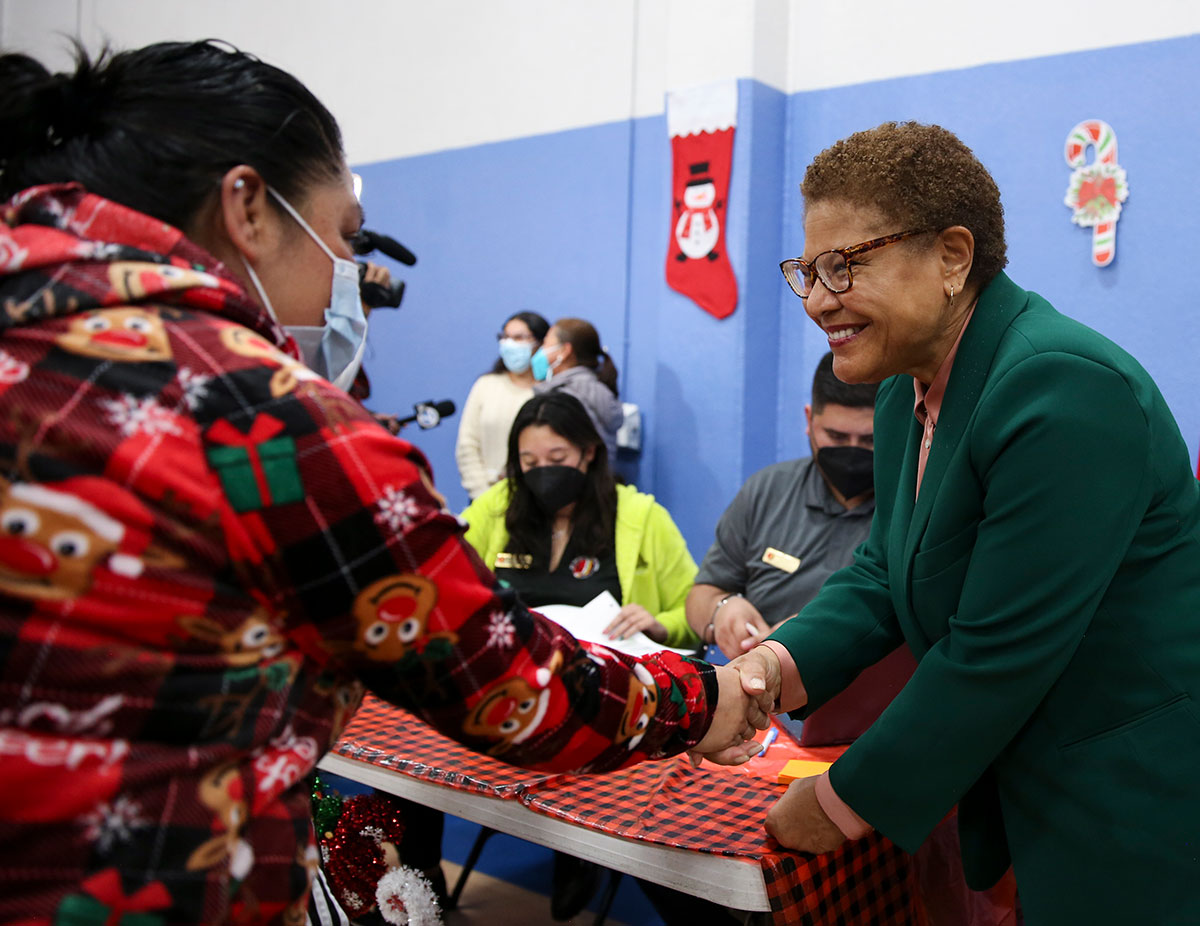 How we work
The Fund supports programs on the basis of their ability to engage public and private resources, demonstrate collaboration, seek innovative solutions, and yield measurable, transformational impact. The Fund only supports programs with private resources where public funding falls short and does not ever seek to replace public funding of programs.
It sponsors programs that address acute and long-term needs and aims for rigorous standards of measurable impact.
As mayoral administrations change over time, the Fund remains independent and non-partisan, focusing on the long-term health of our city and its residents—and always believing in the promise of Los Angeles.