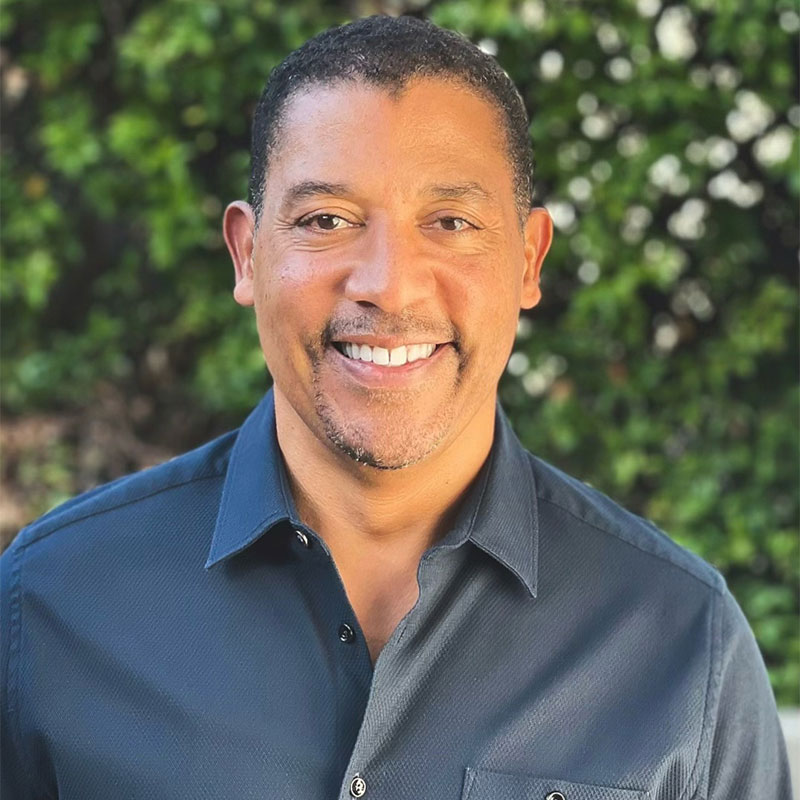 David White
Board Chair
David White is the Founder and CEO of 3CG, a firm that provides executive coaching, leadership development and strategic consulting services. He is a strategic advisor to Ulu Ventures, a venture capital firm that invests in early stage companies and emphasizes support for diverse entrepreneurs.
David is a corporate board member of the global consulting firm, RGP (Nasdaq: RGP), and of the nonprofit Blackhouse Foundation, which supports Black content creators and executives.  He is also a member of the Academy of Motion Picture Arts and Sciences.
Previously, he was National Executive Director (CEO) and Chief Negotiator of the Screen Actors Guild (SAG-AFTRA). At the conclusion of his tenure, SAG-AFTRA was named the 7th "Most Innovative Film and Television Company" (2022) by Fast Company.
Early Career
He was CEO of the consulting firm, Entertainment Strategies Group, and an attorney at O'Melveny & Myers. Prior to law school, he was Executive Director of the nonprofit organization, Youth Opportunities Unlimited in Kansas City.
Prominent Board Service
David has served as an urban planning Commissioner for the City of Los Angeles and a Commissioner for the Entertainment Industry Commission to eliminate sexual harassment in Hollywood. He was Board Chair and Trustee of Grinnell College; Chair and Trustee of SAG-Producers Pension Plan; Chair and Trustee of the SAG-AFTRA Health Plan; and Vice Chair of the Entertainment Industry Advancement and Cooperative Fund. He has also served as a board member of several nonprofits, including the Posse Foundation-LA, the SAG-AFTRA Foundation, the Motion Picture & Television Fund, the Entertainment Community Fund, and Volunteers of America-LA.
Awards & Profiles
He has received numerous awards throughout his career, including the J.M. Langston Bar Association's Attorney of the Year, the National Bar Association's Entertainment, Sports & Art Law Section Attorney of the Year, and the Association of Media and Entertainment Counsel's Labor and Personal Representation Counsel of the Year.
He has been a contributing writer for LA Lawyer magazine, featured in various publications and has been a commentator on national TV and radio shows. He was co-host of the SAG-AFTRA Podcast.
Academics
A Rhodes Scholar and Truman Scholar, David is a graduate of Stanford Law School, Oxford University (Queens College) and Grinnell College. A former student at the Université d'Haute Bretagne (Rennes, France), he is proficient in French.