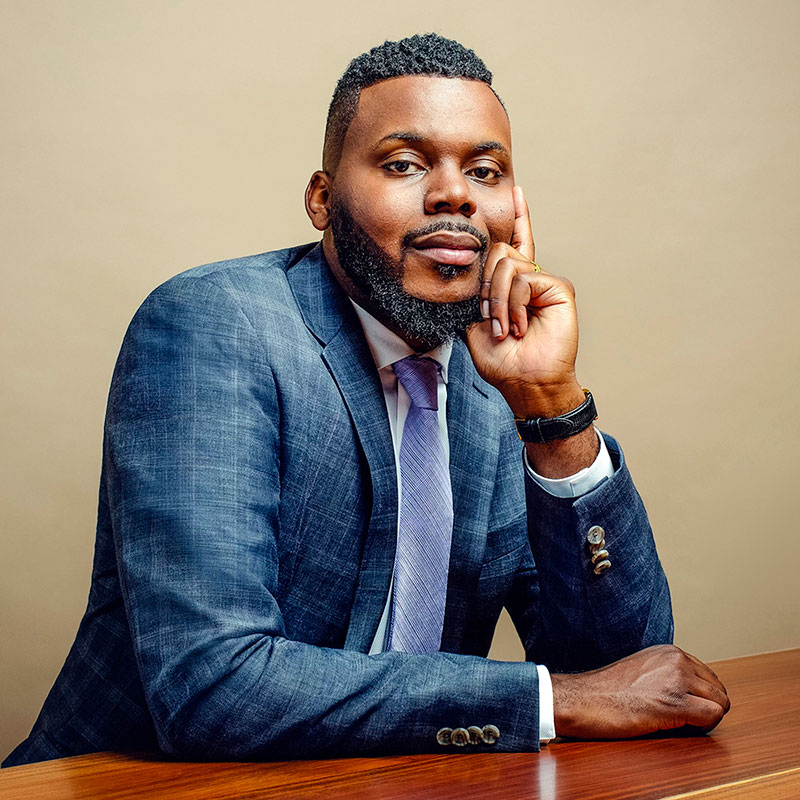 Michael Tubbs
Michael Tubbs is the Founder of Tubbs Ventures, Founder of End Poverty in California (EPIC); the Founder of Mayors for a Guaranteed Income (MGI); and the Special Advisor to California Governor Gavin Newsom for Economic Mobility and Opportunity. In 2016, he was elected Mayor of Stockton at 26-years-old. He was the city's first African-American Mayor, and the youngest Mayor of any major city in American history. As Mayor, Tubbs was lauded for his leadership and innovation. He raised over $20 million dollars to create the Stockton Scholars, a universal scholarship and mentorship program for Stockton students. Additionally, he piloted the first mayor-led guaranteed income pilot in the country.  Tubbs is also the author of The Deeper The Roots: A Memoir of Hope and Home published by the Flatiron Books imprint, An Oprah Book. The book relates Tubbs' story of growing up in poverty, and shares his vision for leadership and policy that is more empathetic and responsive to people who are struggling.
Under his leadership, Stockton was named an "All-America City" in 2017 and 2018 by the National Civic League. The city saw a 40% drop in homicides in 2018 and 2019, led the state of California in the decline of officer involved shootings in 2019, and was named the second most fiscally healthy city in California. Tubbs' work as Mayor was  featured in an HBO documentary film, Stockton on My Mind.
Tubbs has been named a fellow at the Harvard Institute of Politics and The MIT Media Lab, a member of Fortune's Top 40 under 40, a Forbes 30 under 30 All Star Alumni, the Most Valuable Mayor by The Nation, the 2019 New Frontier Award Winner from the JFK Library, and the 2021 Civic Leadership Award winner from The King Center. Prior to his tenure as Mayor, Tubbs served as a council member for the City of Stockton District 6, a high school educator, and a fellow for the Stanford Design School and the Emerson Collective.