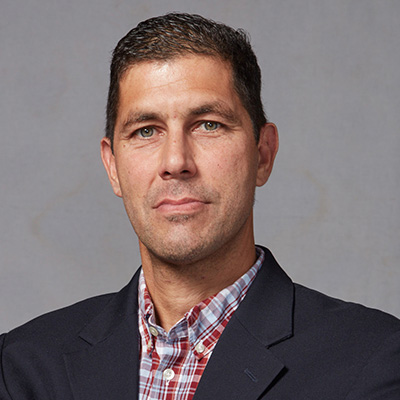 Jarrett Tomás Barrios
Jarrett Barrios serves as the Senior Vice President of Strategic Community & Programmatic Initiatives for the California Community Foundation. At the Foundation, he oversees organizational strategy and leads all CCF programmatic initiatives, marketing, communications, policy and advocacy.
Prior to CCF, Barrios has served as CEO of American Red Cross of Los Angeles, the Massachusetts Red Cross, GLAAD and the Blue Cross Blue Shield of Massachusetts Foundation. From 1999 to 2007, he served in the Massachusetts legislature, first in House of Representatives and then as the first Latino elected to the Massachusetts Senate where he chaired the Public Safety & Homeland Security Committee and was the Vice Chair of the Health Care Committee.
Barrios is a currently board member of Covered California, the Board of Advisors of the UCLA Luskin School for Public Affairs, the Mayor's Fund for Los Angeles, Nathan Cummings Foundation in New York City, the Center on Law and Social Policy in Washington, DC and the Online Progressive Engagement Network (OPEN) in Barcelona, Spain. He is the immediate past president of the Los Angeles County Human Relations Commission and has previously served as vice-chair of the Planned Parenthood Action Fund in New York, and on the boards of Families USA, the National Hispanic Caucus of State Legislators, and Preservation of Affordable Housing, Inc.
Barrios earned his A.B. magna cum laude in Social Studies from Harvard College and his J.D. cum laude from Georgetown University Law Center. He is currently a candidate for an M.A. in Spanish Language & Literature from California State University in Los Angeles.