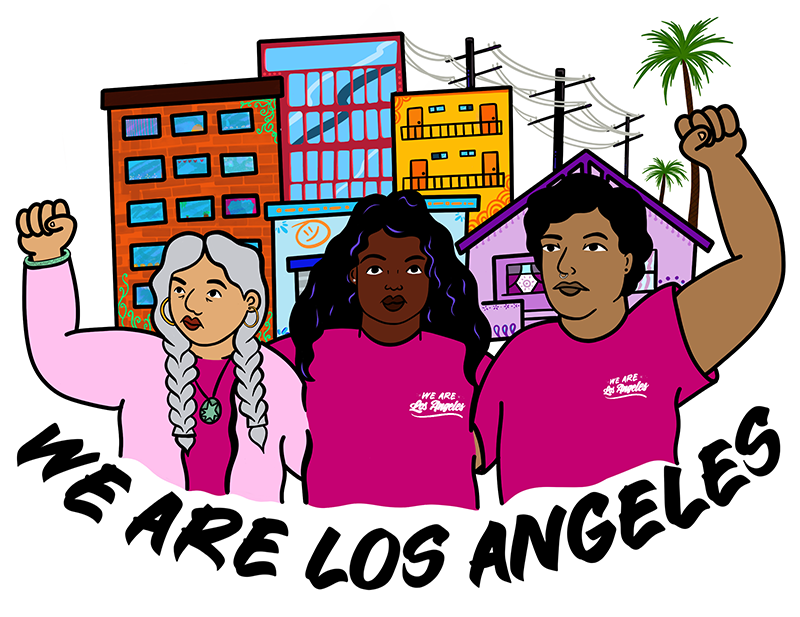 Our plan to keep Angelenos housed
We Are LA is a community-wide outreach effort aimed to connect Angelenos with the services needed to stay housed. If you're at risk of being evicted, there's help available for you.
Contact the We Are LA hotline for support: 213-584-1808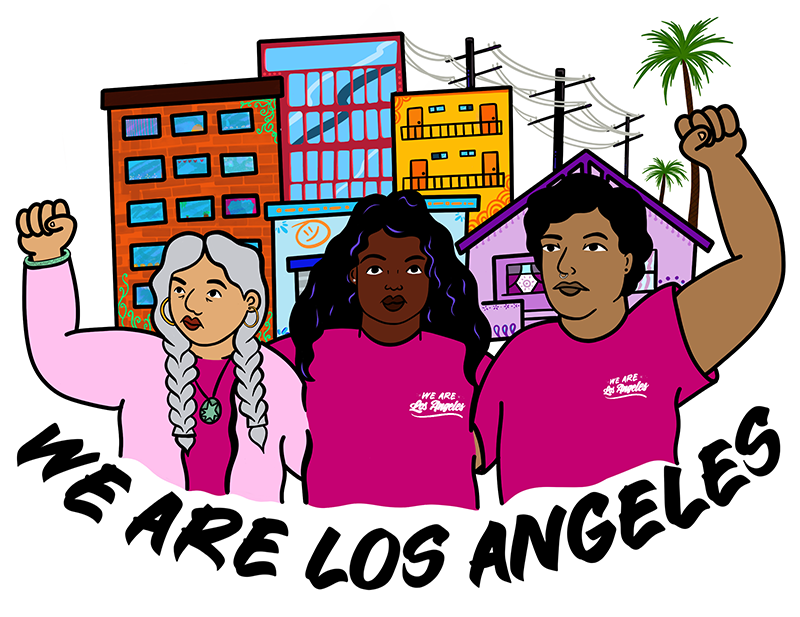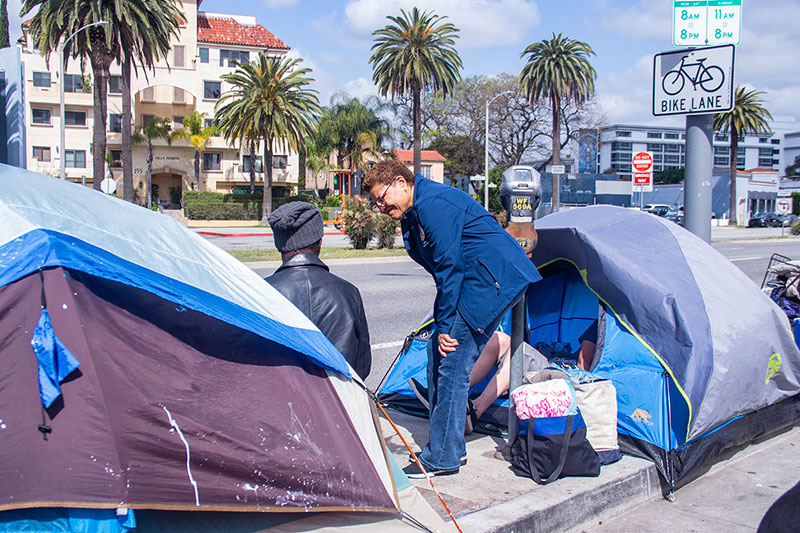 Mayor Bass declares homelessness a City emergency on day one
We Are LA is a critical component of Mayor Bass' emergency homelessness response – an innovative community effort to reach hundreds of thousands of Angelenos at risk of eviction and deliver them the services that can prevent them from falling into homelessness.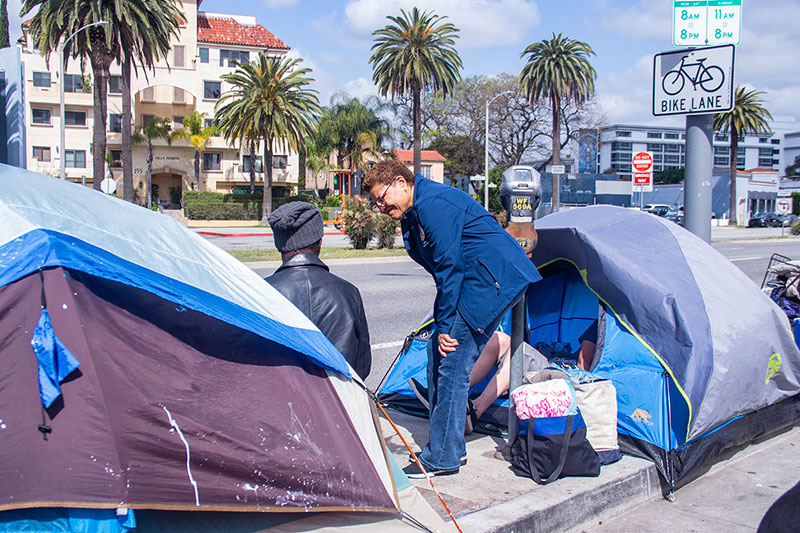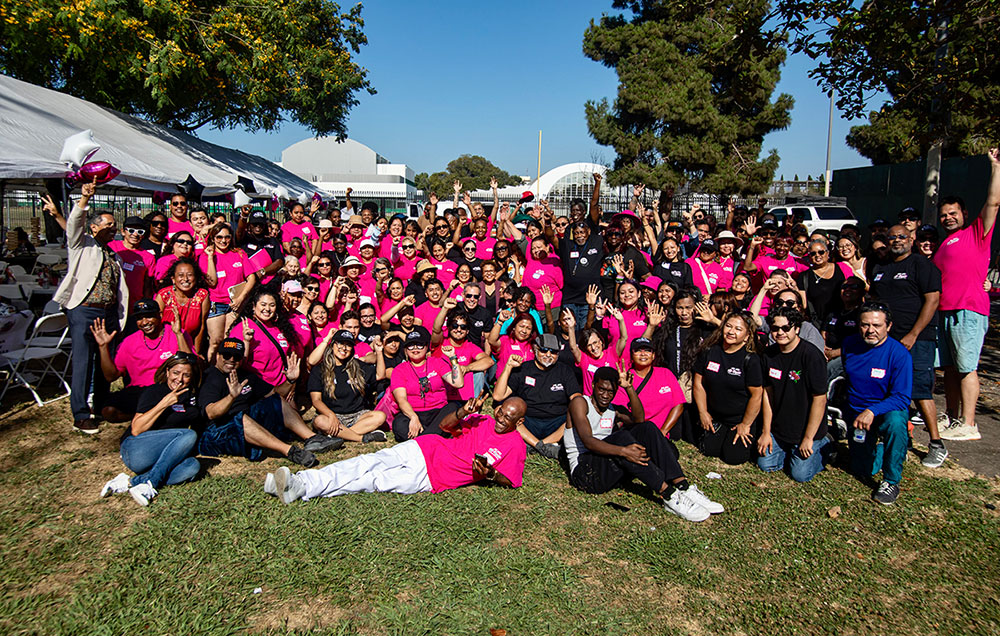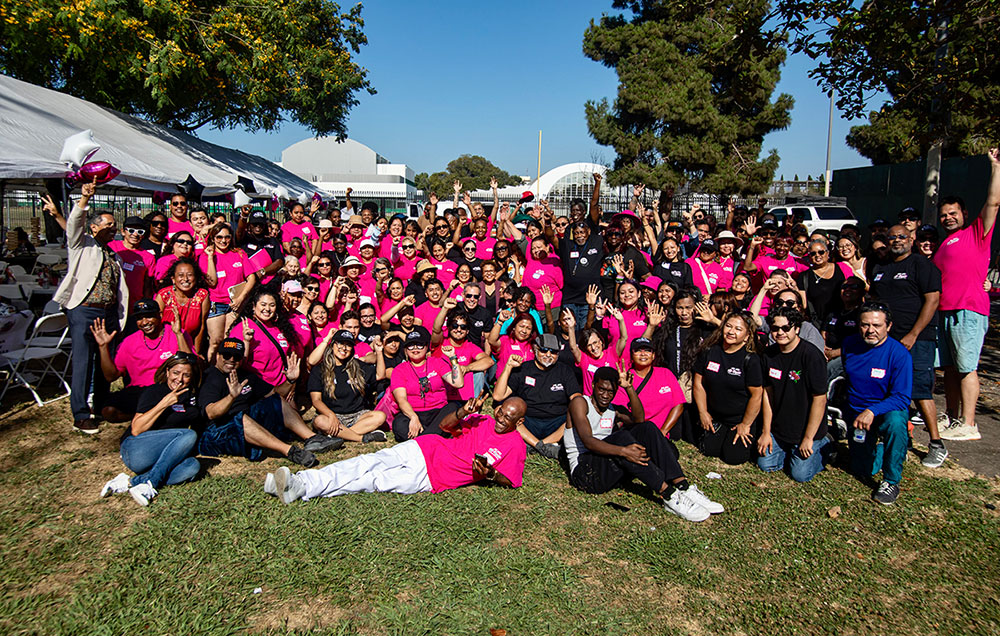 Keeping Angelenos Housed is Essential
The program – which includes a broad coalition of service providers and community groups brought together and supported by the Mayor's Fund – identifies at-risk renters with precision, using extensive voter registration and census data, and deploys outreach workers on a massive scale to reach these individuals wherever they are.
We Are LA is also reaching out directly and immediately to people who have received a notice of intended eviction. Once we identify someone in need, we pair them with a case manager who links them to available resources and services like food stamps, healthcare, and legal assistance. Case workers can also help navigate and prevent evictions, and give Angelenos the chance to get out from under their rent debt.
"The most important action we can take for a person's health is to prevent them from becoming homeless."
– Jim Mangia, President & CEO, St. John's Community Health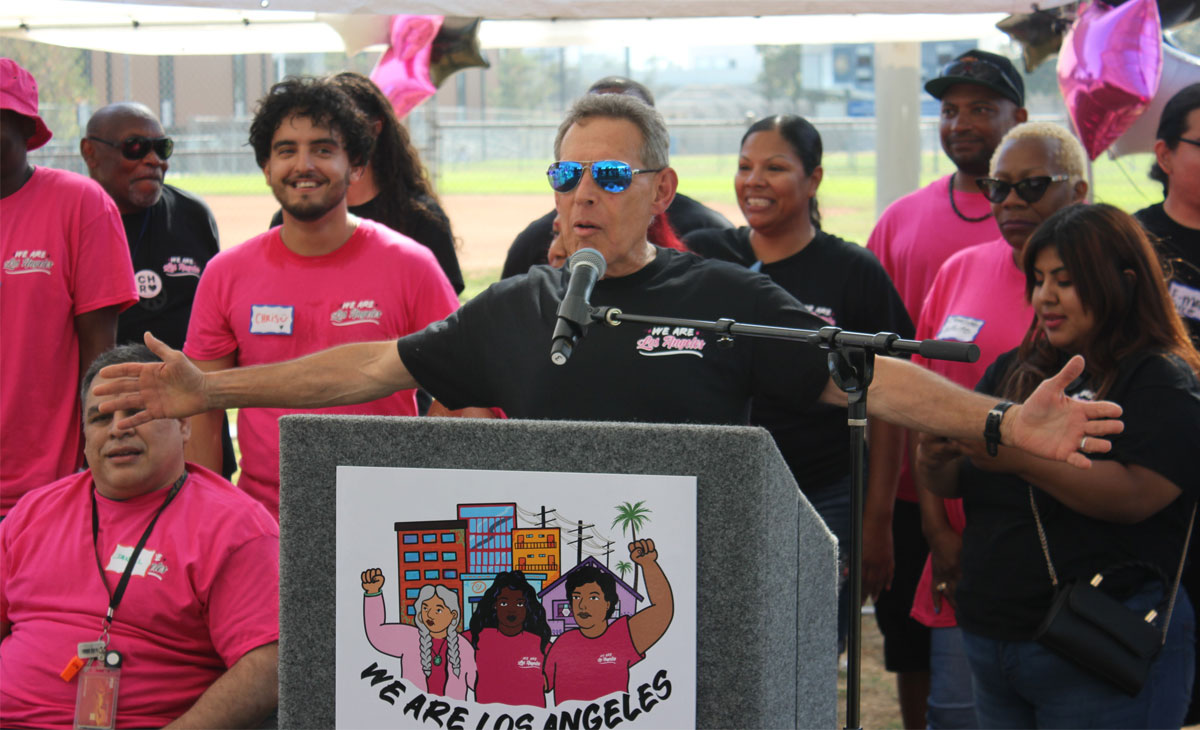 The Mayor's Fund for Los Angeles is Mobilizing
To win the fight against homelessness in Los Angeles, we must prevent Angelenos from losing their homes in the first place. We Are LA can't stem the tide on its own, but this program is a critical step toward scaling homelessness prevention.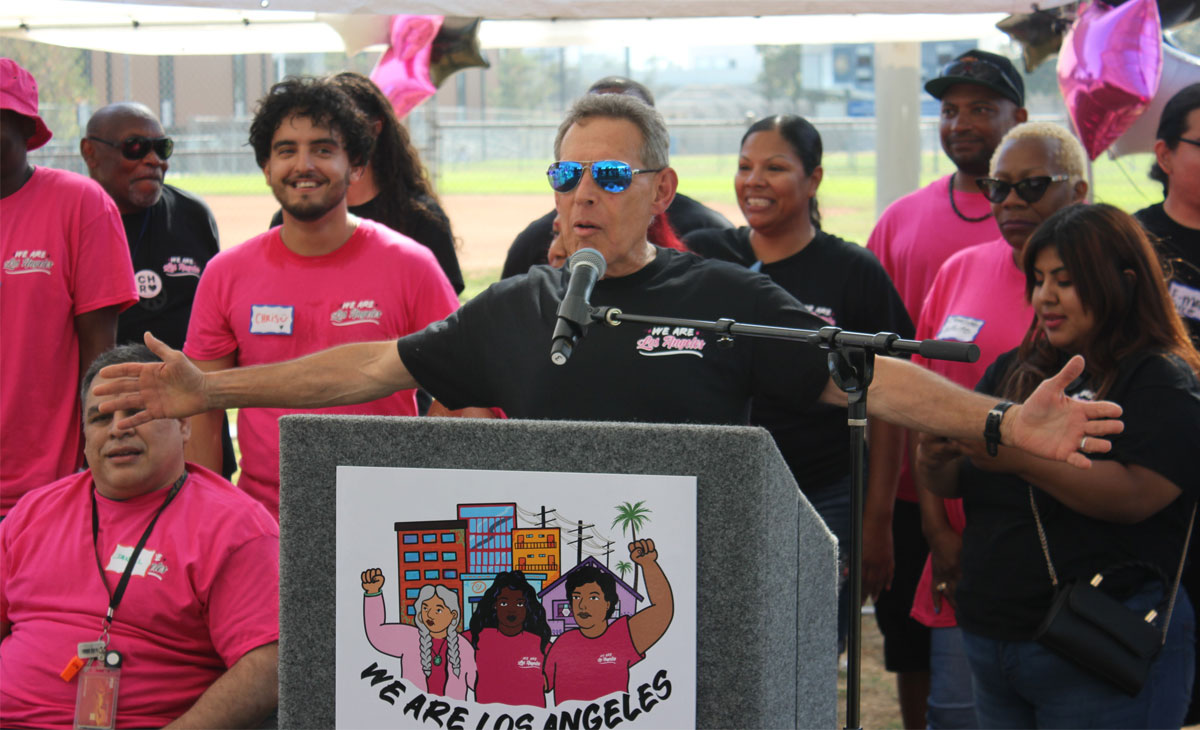 Not only is prevention crucial to saving lives, but is also a fiscal responsibility.

Savings of 60-75% in costs of services

Reduction in hospital emergency costs

Reduction in inpatient hospitalizations Taxpayer savings
Every dollar spent on prevention services will yield $3 to $5 dollars of taxpayer savings over the following six years.
The U.S. Interagency Council on Homelessness found that between 60 to 75 percent of the between $40,000 to $65,000 cost of providing services to a homeless individual could be avoided by keeping high-risk tenants in their homes.
A second report found a reduction of 59 percent in hospital emergency department visits and costs, and a 76 percent reduction in inpatient hospitalizations if a person remained housed or was provided with housing.
Three strategies to expand and build upon existing resources and services are being used: Outreach
Outreach to inform renters of legal protections using community-centered strategies of direct engagement through door knocking, faith-based organizations, targeted phone banking, and expanded services provided to patients of community health centers and clients of FamilySource Centers and Stay Housed L.A. Resource Navigators
Directly connecting people to a Resource Navigator (also referred to as promotoras or case managers) to provide one-on-one assistance with accessing services so that individuals are not left to navigate complex bureaucracies on their own. Legal Support
The Mayor's Fund is partnering with the Legal Aid Foundation of Los Angeles to organize 150-200 private attorneys providing pro bono eviction defense to expand available legal assistance for those faced with a notice of eviction.
Outreach
Community-Based Organizations
Utilizing a skilled outreach team, led by Esperanza Community Housing and a network of eight community-based organizations organized by California Calls, 100,000 vulnerable individuals and families will be engaged through community-based outreach, door-to-door efforts, and phone calls.
The community-based organizations directed by California Calls will (1) identify people's needs and interest in being connected to resources (2) gather additional information and (3) directly connect people to Resource Navigators for follow-up.
Our program includes outreach to undocumented renters and those living in unregistered housing units.
Participating Community-Based Organizations include:
Alliance of Californians for Community Empowerment (ACCE)
Black Women for Wellness
Community Coalition
Coalition for Humane Immigrant Rights of Los Angeles (CHIRLA)
InnerCity Struggle
LA Community Action Network (LA CAN)
LA VOICE
Strategic Concepts in Organizing and Policy Education (SCOPE)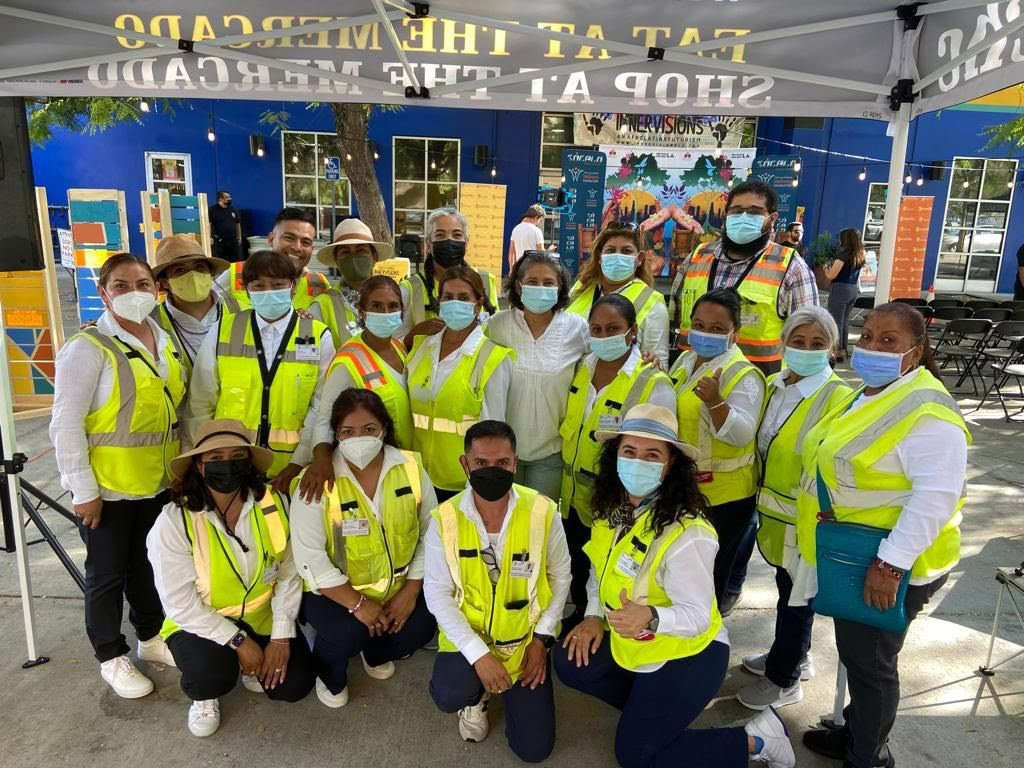 RESOURCE NAVIGATORS
Esperanza Community Housing
To ensure a human-to-human hand-off is established, individuals in need of resources and services are connected to a Promotora (a specialized trained community member) who serves as a Resource Navigator.
Resource Navigators work closely with tenants to ensure that they are fully enrolled in all available public benefits and, if needed, connect them with legal services via the Legal Aid Foundation of Los Angeles.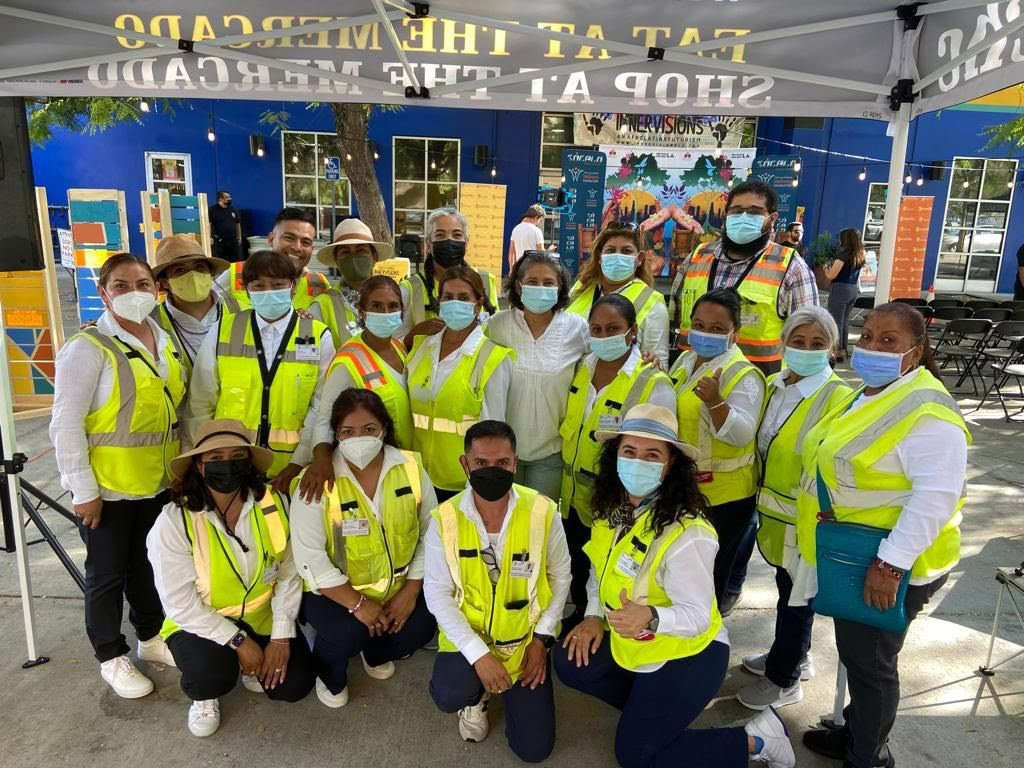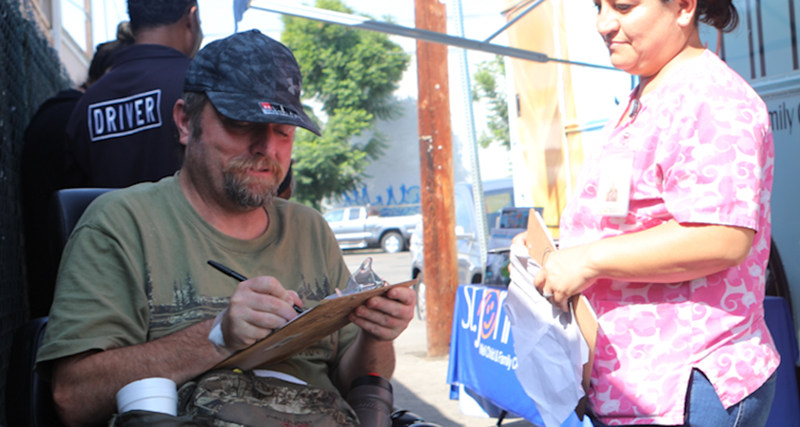 RESOURCE NAVIGATORS
St. John's Community Health Centers
St. Johns community health clinics serve over 100,000 Angelenos each year, many at risk of eviction and homelessness.
Their clinics now have 10 caseworkers who help ensure that Angelenos are aware and enrolled in all available services, including legal services.
RESOURCE NAVIGATORS
FamilySource Centers
The City's Community Investments for Families Department works with 16 community nonprofits that serve as FamilySource Centers (FSCs).
The centers work with low-income families and connect them to the full range of services and support for which they may be eligible.
Support from the Mayor's Fund will enable the FSCs to expand their services, support, and Resource Navigator capacity to an additional inflow of individuals from the Mayor's Fund outreach program.
The FamilySource Centers include:
1736 Family Crisis Center
All People's Community Center
Barrio Action Youth & Family Center
Central City Neighborhood Partners
El Centro de Ayuda
El Centro de Pueblo
El Nido Family Center – Pacoima
El Nido Family Center – Southwest LA
Latino Resource Organization, Inc.
New Economics for Women – North Valley
New Economics for Women – Van Nuys
P.F. Bresee Foundation
The Children's Collective, Inc.
Toberman Neighborhood Center
Volunteers of America Los Angeles
Watts Labor Community Action Committee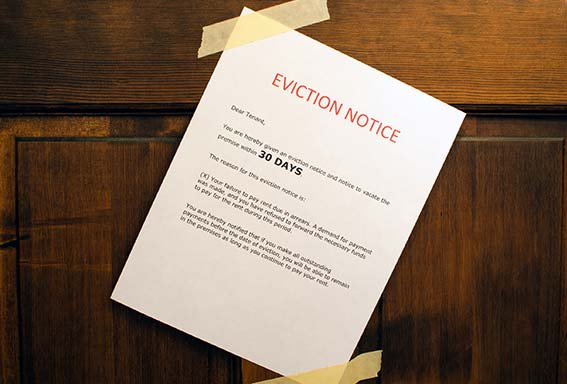 LEGAL SUPPORT
Legal Aid Foundation of Los Angeles
The Mayor's Fund is organizing 150-200 private attorneys to offer pro bono eviction defense to tenants who have received a Notice of Eviction.
Support from the Mayor's Fund will cover the costs associated with hiring coordinators within legal services offices to train, support and coordinate the pro bono attorneys. Attorneys will be trained in specific aspects of the eviction defense process (e.g. answer clinics, discovery, motions, trial prep) to streamline the process for tenants.