Celebrating a new era with the inauguration of our new Mayor, Karen Bass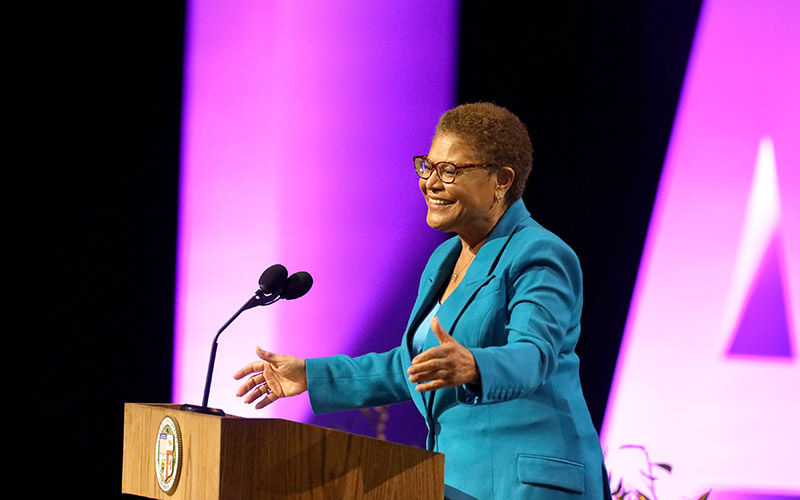 A new era has begun in Los Angeles with yesterday's inauguration of our new Mayor, Karen Bass. The Mayor's Fund couldn't be prouder to help our community celebrate this historic moment. And we're ready to help Mayor Bass tackle the unprecedented challenges that face our city.
Today, the Mayor declared a State of Emergency on homelessness as her first mayoral act. The Mayor's Fund is built to help our City government cut red tape, and create space for innovation to drive bold action. That's what this moment is about. We know Mayor Bass is ready to meet it, and so are we – now, and over the long term.
We can only do that with the support of generous Angelenos like you.
Join us as we work together with the Mayor Bass administration to address the homelessness crisis, poverty inequities and improve public safety for all Angelenos. Your donation to the Mayor's Fund for Los Angeles today will help to support that work now and into the future. Thank you in advance for your support and belief in the potential of Los Angeles.
Congratulations to Mayor Bass, and we look forward to continuing our work with all of you in the coming weeks and months.
Related News