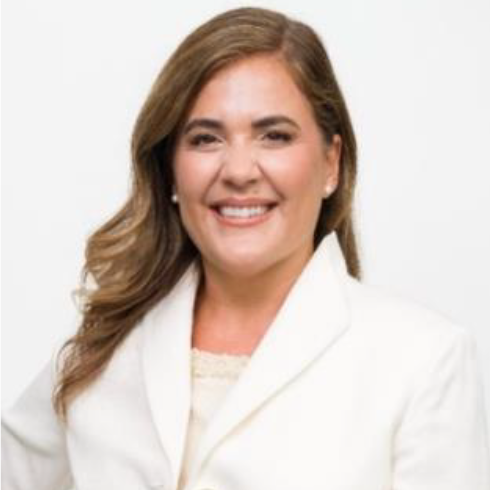 Michele Siqueiros
President, Campaign for College Opportunity Since its founding in 2004, Michele Siqueiros has been the driving force behind the Campaign forCollege Opportunity, a California based nonprofit policy advocacy and research organization committed to ensuring more students can go to college and succeed. Born and raised in Los Angeles, the daughter of a seamstress who then became the first in her family to go to college, Michele understands the transformative power of education and has dedicated her life to opening the doors of college opportunity.
In her 19 years at the Campaign for College Opportunity (President since 2008), she has built a strong, independent, and influential organization by raising over $30 million dollars, assembling a team of experts and leaders in the field, championing major budget appropriations, securing historic higher education legislation, and establishing a broad and influential network of over 12,000 coalition supporters.
Michele has a Bachelor of Arts degree in Political Studies with Honors in Chicano/a Studies fromPitzer College and a Master of Arts in Urban Planning from the University of California, Los Angeles (UCLA). She serves on the Boards of the California Endowment, Community Coalition, and is Vice Chair of the Pitzer College Board of Trustees. Michele is a member of the Trusteeship (the Southern California arm of the International Women's Forum) and the LA Civic Alliance. In 2022, Michele was Co-Chair of the Latinos for Bass mayoral campaign. In 2020, Governor Newsom asked her to serve on the California Higher Education Recovery with Equity Taskforce. In 2019, she was appointed by Senate Pro Tem Leader Toni Atkins to the Student-Centered Funding Formula Oversight Committee. She previously served on the California Student Aid Commission as a gubernatorial appointee and on the Los Angeles Commission for Neighborhood Empowerment as a Mayor Villaraigosa appointee. She is Latina and fully bilingual in English and Spanish.
Michele believes in working toward a more just and equitable Los Angeles and California where every person – regardless of their zip code, race/ethnicity, or income – can reach their full potential.